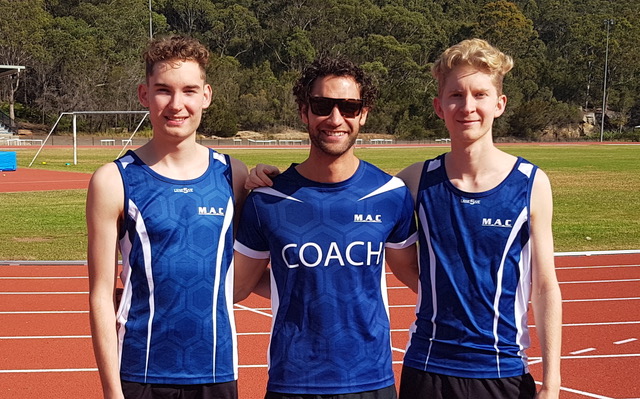 MLA is pleased to share the news that long time MLA members and junior coaches, Nick Corel and Tom Corel, have been accepted into Wagner College on scholarships. Wagner is located in New York City, USA.
Nick and Tom will also join Wagner's track and field team, known as the "Seahawks", and from August this year will be competing in Division 1 of the USA's National Collegiate Athletic Association (known as the NCAA). The NCAA regulates over 1,200 competing institutions and almost 500,000 athletes competing in multiple sports across the USA.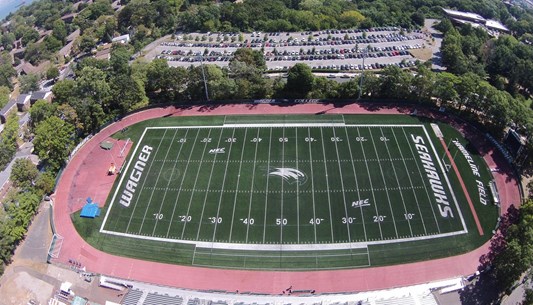 It has been a long term goal of the Corel boys to study and compete in the United States. A training camp at the University of Oregon in 2016 gave the boys a taste of US college life. The  process has included the boys: completing their HSC; undertaking the US Scholastic Assessment Test (or SAT); obtaining US accreditation of their HSC results; procuring NCAA eligibility; and navigating the college applications process.
Getting the boys to the US has required a huge family effort over many years, which has included many hours of coaching and mentoring contributed by MLA Head Coach Tom Giles, who also happens to be their cousin. MLA is excited at the prospect of more MLA athletes following in the footsteps of the Corel twins to the United States,  and will explore how the club might best support athletes interested to pursue such opportunities.
Whilst the US college application and induction process can be time consuming and often confusing it has certainly been worthwhile. The American collegiate system is unique in that it highly values competitive athletes and provides a holistic environment offering: academic support; professional coaches; excellent facilities; world class competition; and financial aid in the form of academic and athletic scholarships. Nick and Tom can look forward to competing for Wagner at indoor and outdoor events across the United States.
Unlike Australia, Colleges and Universities in the USA look at a student's average marks over 4 years of high school. This mark is known as the Grade Point Average or GPA. Minimum GPAs need to be achieved to obtain NCAA eligibility. Although you may be a competitive athlete you will also need to achieve consistently good academic results to compete in the NCAA.
The Corel boys have been MLA members since 2009 and MAC members since the club was established. They have both made a valued contribution through club representation and coaching. We congratulate them on their success and look forward to hearing of their track exploits in the years ahead.
Go boys, go Seahawks!